New Zealand's Finest Personalised Letters and Virtual Video Calls from Santa
Start a new Christmas tradition this year with one of Santa Express' beautifully hand crafted 'authentic' personalised letters or a personal virtual video call with Santa.
Both our premium and deluxe letter packages come in a luxurious crimson envelope sealed with Santa's gold wax and are sure to bring joy to your child this Christmas.
Our video calls with Santa removes the need for queues and crowds, you can now invite Santa directly into the safety and comfort of your home.
Experience the magic of Christmas in a new way with Santa Express.
Create memories that will last a lifetime
Experience the joy of Christmas whilst you watch your child read their personalised letter from Santa.
With a little bit of magic, you can help Santa include details about your child including their name, gender, siblings or friends, what is in their wish list and any special achievements or goals they have reached throughout the year.
Receiving a personalised letter from Santa is sure to create long lasting memories that will fast become a family tradition.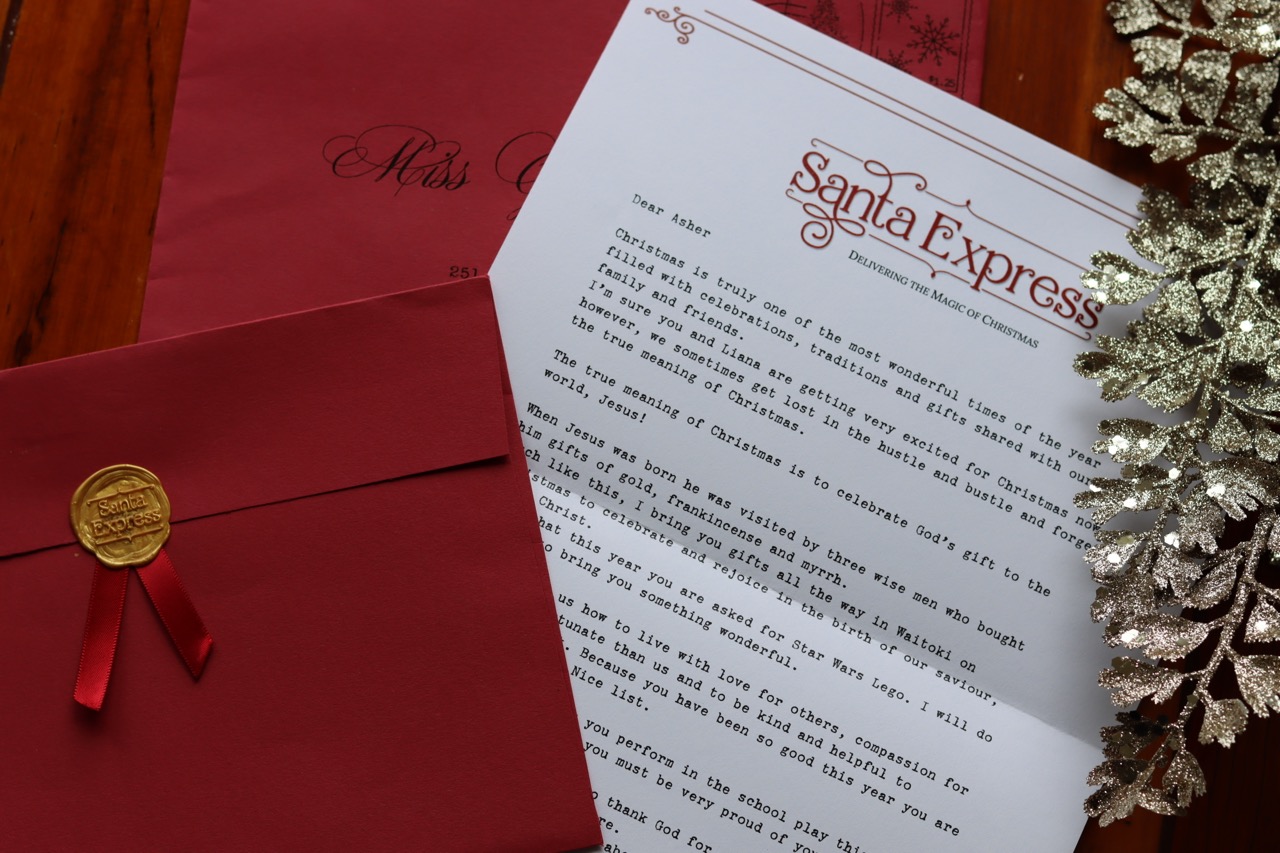 Convenient, Safe and hassle free
Santa Express is working with Santa and his elves to deliver the magic of Christmas to your home so you don't have to stand in line with a tired toddler or feel uneasy about being in a crowd at the mall or Christmas parades.
Having a virtual video call with Santa allows every member of the family to relax and enjoy themselves without the pressure to perform when their spot in the line is up and eases the worry associated with Covid-19 in New Zealand.
With no need to social distance or wait in long queues, grab your hot chocolate, mulled wine or beer and have your one-on-one conversation with Santa.